Opportunities for Veterans
Bechtel values the qualities and attributes service members develop while serving our country: agility, integrity, and unparalleled commitment. We recruit and retain top talent from all service branches, including Army, Navy, Marine Corps, Air Force, and Coast Guard, and all components (former Active Duty, National Guard, and Reserve) by participating in a variety of recruitment programs:
Bechtel Military Veterans' Employee Resource Group
Network of Champions
Targeted job postings on military job boards
Why Bechtel?
What is it like to be a Bechtel colleague? Bechtel is committed to creating a positive experience for every Bechtel colleague by supporting a culture that builds and engages diversity, and that is driven by our Vision, Values & Covenants.
Veterans in Senior Management: The United States Department of Labor and First Lady Obama recognized Bechtel as a member of a broad coalition of companies that pledged to collectively hire 100,000 veterans.


Variety of Tasks & Career Paths: As you gain experience you can cross into other departments and gain more responsibility and leadership roles.
New Experiences: Bechtel provides opportunities to travel to remote locations and gain world experience.
Exciting Challenges: No matter how challenging a project or how remote its location, Bechtel can handle it.
Awards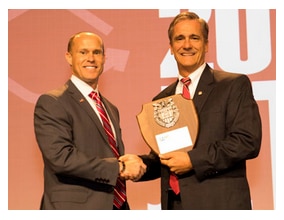 Bechtel Veteran Earns Prestigious Honor from Society of American Military Engineers 25 May 2017
Bechtel announced that Retired U.S. Army Captain Darren Amick, who works for the company's Oil, Gas and Chemicals business, has received an "Outstanding Contributor of the Year" award from the Society of American Military Engineers. Darren has worked for Bechtel for eight years after a 21-year distinguished career in the U.S. Army. He is currently Bechtel's general services superintendent at the Baytown Complex in Texas.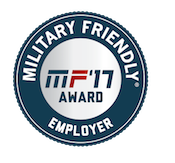 Bechtel Named "Military Friendly Employer" for Third Straight Year 09 November 2015
Bechtel announced that the company has for the third straight year been named a Military Friendly Employer® by the publisher of G.I. Jobs and Military Spouse magazines. The designation is given to companies that demonstrate a commitment to hiring, training, and retaining current and former military personnel.